Near Shore Fishing
Offers the opportunity to target Cobia, Mackerel, Permit, Tarpon, Shark, Barracuda, and big Snook.
Back Water Fishing
Home to a variety of species including Redfish, Snook, Tarpon, Spotted Seatrout, Flounder and Jack Crevalle
Deep Sea Fishing
Explore local reefs that include Red Grouper, Mangrove Snapper, Yellow Tail Snapper, Sharks and Barracudas.
Night Snapper & Snook
Some of the best fishing is done at night. Night Snapper & Snook fishing charters can produce double digit catches.
Hawgwild Fishing Charters
Off Shore Fishing | Near Shore Fishing | Back Water Fishing
Hawgwild Fishing Charters is a fully licensed and insured Fort Myers Fishing Charter company. We work with a team of experienced and licensed Captains. During your fishing charter, everything is included. We provide your fishing license, cooler full of bottled water, ice and plenty of room for extra food and drinks. We use state of the art customized tackle. Any fish caught during your charter will be cleaned and packaged ready for you to take home!
Pricing & Rates
Near Shore
5 hours: $600.00
8 hours: $800.00
Up to 6 Guests Maximum
Deep Sea
6 hour Snapper: $1,000.00
8 hour Snapper: $1,200.00
10 hour Grouper/Snapper: $1,400.00
Up to 6 Guests Maximum
Back Water
4 hours: $400.00
6 hours: $600.00
Night Snapper
$1,200 for up to 6 People
Backwater Fishing Charters are priced for two people.
Each additional person is an additional $50 per person.
Up to 6 Guests Maximum. Gratuities not included in prices.
Hawgwild Fishing Charters
Meet Our Captains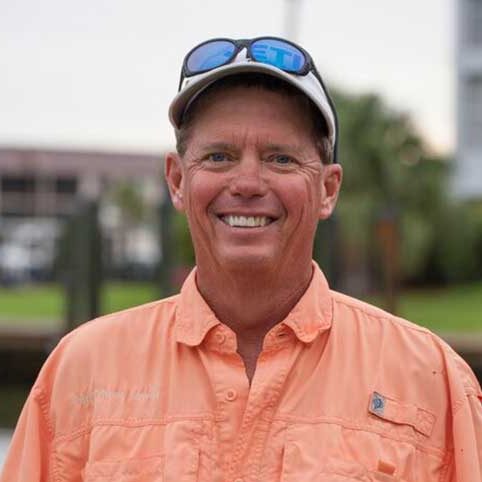 Captain Steve
Captain Steve is a Southwest Florida native, born and raised in Fort Myers. Undoubtedly one of the most knowledgeable guides on the water, Captian Steve is an expert in his trade. He has been professionally fishing the Bonita Springs area for over 30 years, and knows the water and the fish better than anyone around. Whether you're looking for offshore, backwater, night snapper trips, or any type of fishing you can think of, Captain Steve can put you on the fish!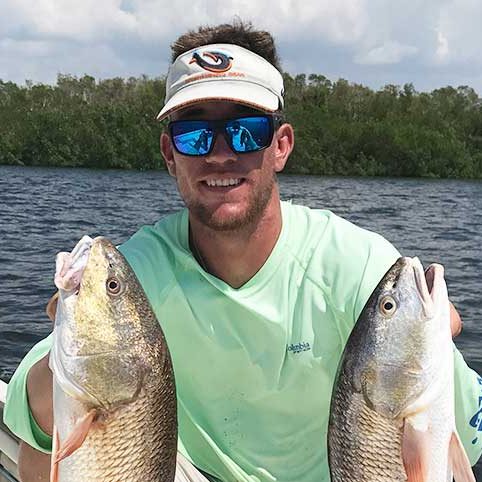 Captain Sam
Captain Sam is a Florida native and spent most of his life fishing the waters of Southwest Florida. He's been running Fishing Charters and exploring Estero bay for years. He specializes in offshore fishing and night snapper trips. His enthusiasm energy and knowledge of the local water make a fishing trip with Captain Sam a memory of a lifetime.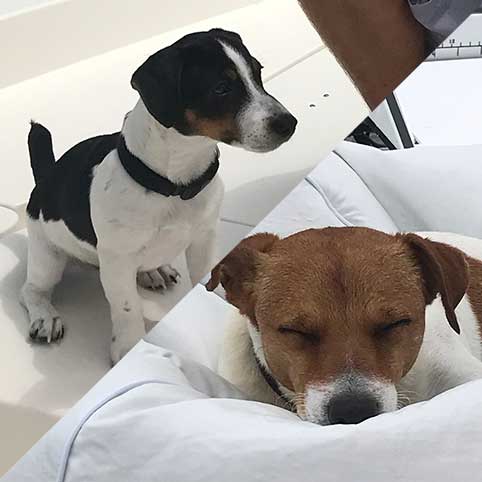 Tundra and Boca
Meet our first mates, Tundra and Boca! Tundra and Boca are our on-board Jack Russell Terriers. They assist on all our fishing charters and ensure your fish are taken care of personally.
Hawgwild Fishing Charters
Book Your Fishing Charter